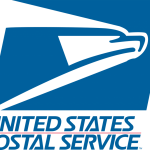 Check out the Business Service for Every Door Direct Mail on USPS.com.  I saw a demo of this great business tool the other day and I was really impressed!
Responding to increased competition from internet advertising, the USPS has used data integration and low cost mailing to address the challenge.  A business can target a particular postage area, say by zip code.  Then on the map, you can choose from the various postal routes in the area you selected.  You choose whether you want to include Business or Residential addresses, or both, and whether or not you want to include P.O. Box holders.  For any postal route a box displays the number of homes/addresses in that route, the average income per household, the number of people of an edit-able age range, avg. number of people per house, and the cost for dropping your mailing at each household.
It's dynamic – you select a particular route and the data box shows the updated demographic and mailing cost information.  This is a great tool for targeting mailings.  The post office has joined the data about addresses and postal routes with the census data of the geographic region.  I can target my lawn care business to the areas of town where it seems that there are higher incomes and higher numbers of people per household, freeing up busy professional parents so that they can have their weekends for the family.
I can mail fliers about upcoming young-singles events to a demographic of 22-30 year olds.  I can probably assess the areas of town where there are apartment dwellers, or over-55 housing communities based on density and age distribution.  I can blanket a particular area and know exactly what it will cost to deliver to every dwelling in that area (about half the standard postal rate) and then keep track of how a particular mailing affected sales.  How cool is that?  The USPS has created something that is really valuable for local businesses and has done it by combing data from separate sources that adds up to more than the sum of its parts, all packaged in a clean and easy-to-use interface.
Check it out, and then look at how combining data from verifiable sources could improve your ability to meet and rise above the competition!