You can have data that is understandable, manageable and correct.  And Metaview360 can help, just like we have helped many others.
When you get it right, data is defined once and used many places in a way that is consistent with its one authorized meaning.  Your information systems always abide by these rules, or are corrected or contained so that they do.  That means – information is readily and reliably understood.  The data warehouse feeds Business Intelligence and Analytical environments that provide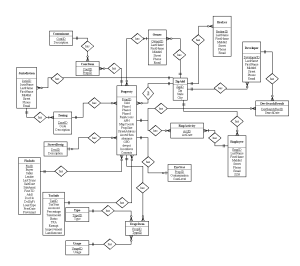 tremendous insight into the business.  The information is documented, trusted, and its pedigree can be readily established.  Data becomes the clean fuel of the enterprise.  Service levels increase to clients, new business opportunities are visible, ineffective sales and marketing processes are easily visible for corrective action.  You know who your customers are, who your customers should be and manufacture to meet and even anticipate their needs before they are even aware that they have one.
We help you to build a smart data and information architecture by working with you to do the following:
Internalize the basic principles of data and metadata management
Establish your data principles, policy and action plan
Drive education and commitment to implement best practices
Develop your standard Business Glossary
o   Religiously follow Data Description and Naming Standards
o   Build the business data blueprint one focus area at a time, approved by data stewards
o   Understand the producers and the consumers of all shareable data
Mentoring your team or helping you hire resources
Develop processes to ensure that information systems conform to standards and to the data blueprint
How much more time are you going to spend throwing people and technology at your need for business intelligence only to continue to have low confidence in your data?   What isn't working?
Get down to the fundamentals for managing data as the critical asset that it is to your company – in essence, to put the foundation in place to finally "know what you're talking about".